LSA Visit to Paris
This spring our staff here in NYC welcomed our visitors from Paris – Sister Nathalie, the International Leader of Little Sisters of the Assumption, and Sister Bernie. This Summer our CEO Jonah Gensler returned the visit, visiting Sister Agnes and Sister Micaela at the LSA international headquarters in Paris, the center where the movement to put Sisters in service in homes and communities began in 1865 by Father Etienne Pernet and Sister Antonette Fage. You see CEO Jonah Gensler, and Sisters Agnes, and Micaela in the photo below in front of a monument to Father Pernet.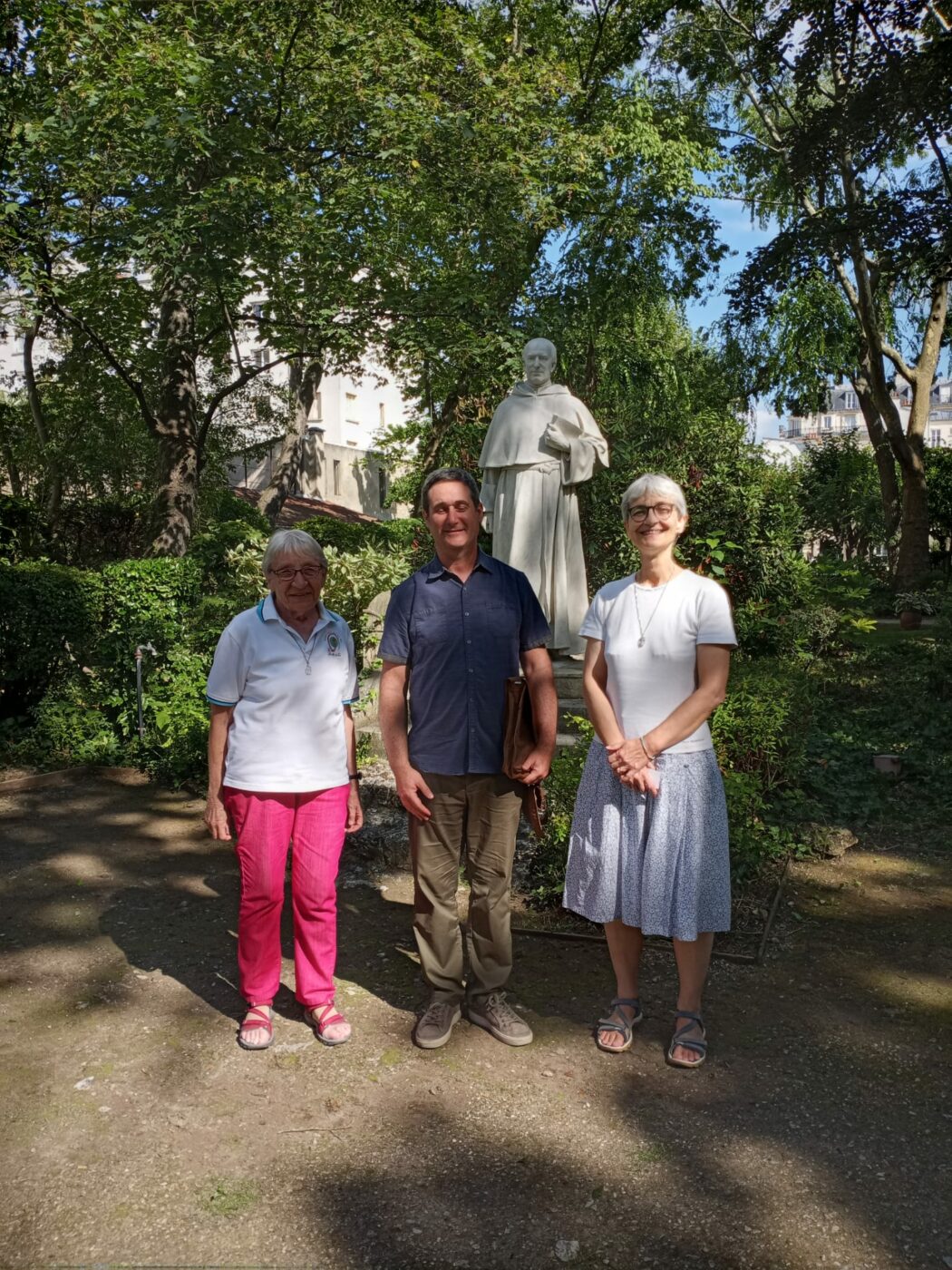 "It was an inspiring way to end my family vacation…They shared with me stories similar to our own work: how LSA centers in Paris were helping migrant families struggling with the same things East Harlem families struggle with." – Jonah Gensler, CEO
They spoke fondly of Sister Susanne and all of the Sisters who are part of our LSA family.  We stand on the shoulders of those who have come before us and hand in hand with a circle of friends.