Fall is a busy time for LSA programs!
Here are some highlights of exciting things happening at each of our programs.
Early childhood and youth programs start for fall!
Early childhood socialization groups started meeting on September 18th. About 80 families will be participating in classes for parents and children 0-3 years old. Our intensive work with families sets the stage for future learning by keeping children on track during this critical period for brain development.
This fall we're partnering with NYU on a language development intervention for children 12 to 19 months old. The intervention includes home visits and workshops to help families increase language exposure during everyday family routines, like mealtimes. Increased language exposure at this age can help children with brain and language development.
After school tutoring and homework help for children in kindergarten through 3rd grade begins on October 11th. Students also participate in socio-emotional groups that use books as a tool to develop self-esteem and emotional wellbeing while building reading skills. We thank the wonderful volunteer tutors who help children improve math and reading skills throughout the year!
Environmental Health: Community Health Worker Report
A new report based on research conducted by our Environmental Health team and the New York Academy of Medicine was recently released. The findings will be presented at the American Health Association Conference on November 8th.  Learn more and read the report here:  Community Health Worker Report.
Nursing: Welcome Jean Sale-Shaw!
We welcomed a new Director of Patient Services and Nursing: Jean Sale-Shaw, MS, MPH, RN, AE-C . For the last 17 years, first in tuberculosis control, and more recently in asthma programming, Jean has worked at the New York City Department of Health & Mental Hygiene, witnessing the trend that brought chronic disease prevention under the purview of public health. She says: "While I have worked in acute care of adults – general medicine; drug and alcohol detoxification – I found myself early on taking the long view of health and wellness, meaning that in many cases, the solution to the health problem cannot be fit into the hospital or clinic visit alone."
Advocacy: Know-your-rights workshops and food support
Our Advocacy department continues to help connect families with resources and to provide food assistance. Fresh local organic produce through a collaboration with Local Produce Link (a program of United Way of NYC and Just Food), has been a highlight of the summer and early fall for families visiting our pantry. In addition, our Immigration Outreach Organizer, Melina Gonzalez, has been conducting Know Your Rights workshops in at LSA and at other locations in the community.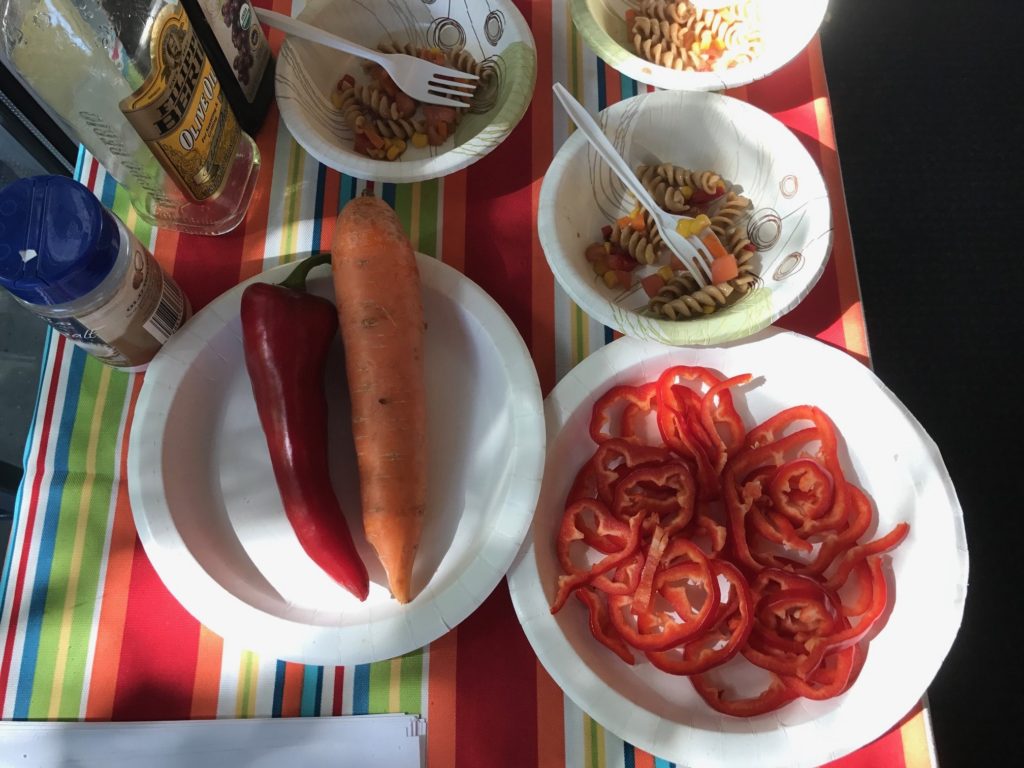 Find your Halloween costume at The Sharing Place!
The Sharing Place Thrift Store held a special Designer Sale on Columbus Day Weekend. The store offers special deals every week. Right now the store has fall clothing available and has many Halloween costumes for babies, children and adults.